Unlocking Profit Potential: Using Service Supply Chain to Accelerate Revenue and Growth
Regardless of what industry they're in, any high-tech OEM exists to grow and expand. Conventional wisdom says selling as much product as possible is the path to success. However, many small to midsize emerging OEMs might be overlooking a significant revenue stream that is hiding in plain sight after the sale. Choosing the right spare parts logistics partner is the first step in utilizing a service supply chain to accelerate revenue and growth.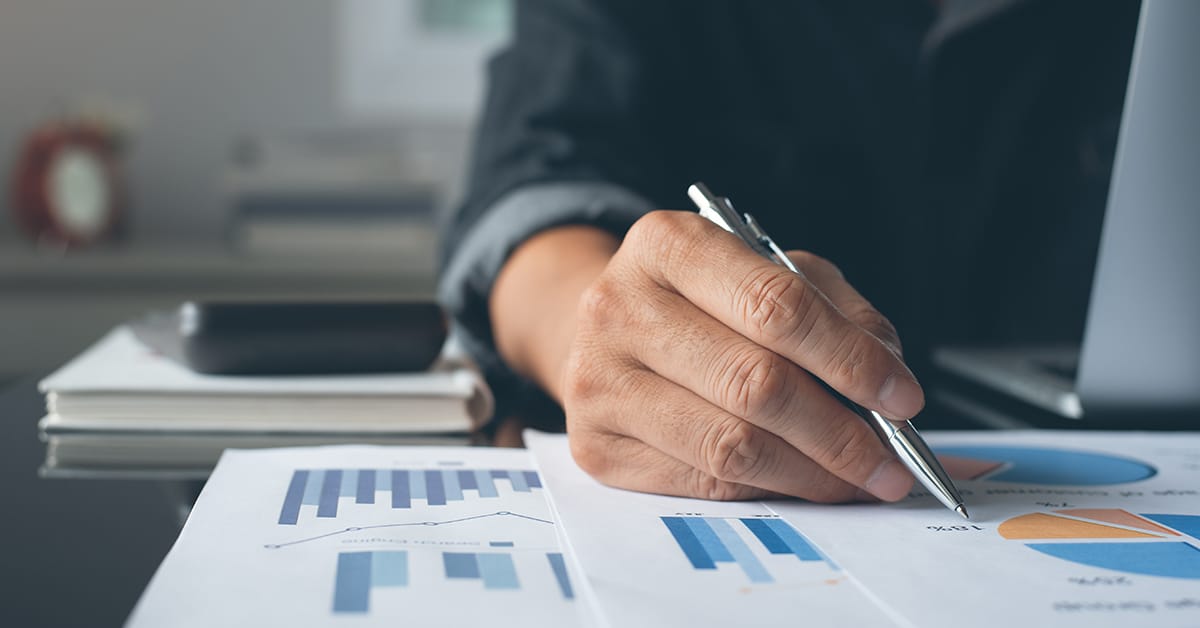 OEMs know that hardware margins face continual downward pressure. Money is made in two main ways:
Proprietary software
Post-sale services
Partnering with a service supply chain solutions provider will go a long way toward fulfilling those post-sales service obligations — and generating additional revenue.
The right partner will have an established global footprint in the countries where an OEM needs to provide mission-critical spare parts to customers. That global reach enables an OEM to get set up in country quicker, meaning they will be able to sell even more products…and service contracts.
That is how OEMs can leverage the service supply chain to drive growth and accelerate revenue.
Power of the Premium Service Contract
Using service supply chain to accelerate revenue and growth starts with a basic understanding of the difference between a warranty and a service contract.
There is a standard warranty on almost every hardware product that is manufactured and sold. That's true whether it's a piece of network hardware, a component of a data storage solution, or a part associated with any of the other high-tech verticals Flash Global serves.
Here's another truth: Typically, customers requiring mission-critical support — same-day deliveries (within 2 or 4 hours), Next Business Day, Next Flight Out — are going to upgrade from a standard warranty to a premium services contact. They are willing to pay a substantial amount to ensure that if a part fails, a replacement will be there within the agreed upon time frame. How much they pay for that peace of mind can vary…20%, 30%, even 40% or more. That's pure profit for any high-tech OEM, and a primary way using the service supply chain can accelerate revenue and growth.
A Premium Service Contract Scenario
Let's say a network security manufacturer has produced a next-generation screening system for airports — one that scans and produces a 3-D image of luggage and contents, making it easy to spot dangerous concealed objects. The new system will not only improve security but also reduce the time passengers spend going through security checkpoints…when it works as designed.
However, any malfunction could potentially lead to chaos, long lines, and angry travelers who run the risk of missing their flight while stuck in line at security. The OEM would sell a premium service contract to the Transportation Safety Administration — a service level agreement establishing a 2-hour delivery obligation on any critical spare part. That SLA is in place to help negate the potential chaos resulting from a parts failure.
The right spare parts logistics partner would not only provide white glove service to fulfill that SLA but would also help the OEM accelerate their revenue growth because the end customer will keep purchasing that premium service contract.
Flash Global: A Partner Who Helps OEMs Use Service Supply Chain to Accelerate Revenue and Growth
For over three decades, Flash Global has been helping high-tech OEMs use service supply chain to accelerate revenue and growth through agile, configurable solutions. Our established footprint in 140+ countries enable emerging companies to not only reach more customers but also sell more premium service contracts. If you're ready to reap the reward of high dollar margins on premium contracts — something that will resonate at every level of your organization from the C-suite to Sales and Service & Support teams, make your next move and schedule a consultation with a Flash expert.